Founder
Ryan Worthington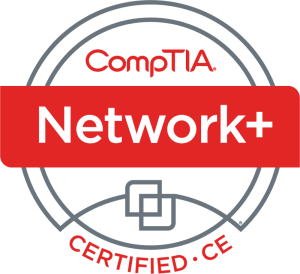 CompTIA Network+ CE Certification
Earners of the CompTIA Network+ certification have the skills needed to troubleshoot, configure, and manage wired and wireless networks found in companies around the world. CompTIA Network+ professionals have demonstrated the ability to design and implement functional networks, configure, manage, and maintain essential network devices, implement network security, and troubleshoot network problems.
BCDR

Cloud Networking

DHCP

Domain Name System (DNS)

Network Management

Network Security

Network Troubleshooting

Routing And Switching

Software Defined Networking

System/Network Configuration

Virtualization

Virtual Private Networking (VPN)

Vulnerability Management

Wide Area Network (WAN)

Wireless Technologies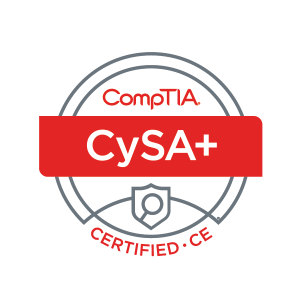 CompTIA CySA+ CE Certification
Earners of the CompTIA CySA+ certification have the skills, knowledge, and ability to address security analytics, intrusion detection and response in order to identify attacks and defend networks. CompTIA CySA+ analysts have demonstrated the ability to perform data analysis and interpret the results to identify vulnerabilities, threats and risks to an organization and the skills to secure and protect the systems.
Behavioral Analytics

Blue Teamer

Cyber-incident Response

Cybersecurity Analytics

Cybersecurity Architecture

Cybersecurity Engineering

Reporting And Communication

Risk Management

Threat Intelligence

Threat Management

Vulnerability Analysis

Vulnerability Management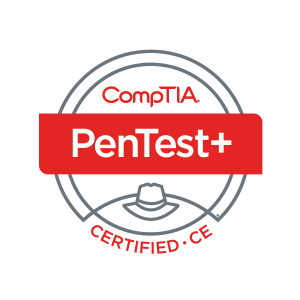 CompTIA PenTest+ CE Certification
Earners of the CompTIA PenTest+ certification have the knowledge and skills necessary to perform hands-on penetration testing to identify, exploit, report, and manage vulnerabilities on a network. CompTIA PenTest+ professionals have demonstrated the hands-on ability and knowledge to test devices in new environments such as the cloud and mobile, in addition to traditional desktops and servers.
Skills
Attacks And Exploits

Exfiltration

Information Gathering

Penetration Testing

Planning And Scoping

Reconnaissance

Red Teamer

Reporting And Communication

Vulnerability Assessment

Vulnerability Identification

Vulnerability Management